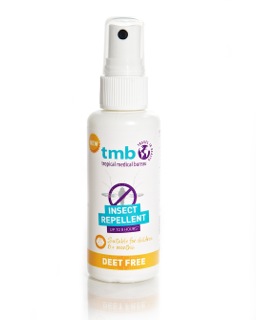 TMB DEET Free Insect Repellent 120 ml BUY ONE GET ONE FREE
TMB DEET-Free Repellent suitable for children & babies over 6 months or those who may be sensitive to DEET. This repellent has equivalent strength to TMB DEET 55 Repellent.
Each application will last up to 8 hours.
Size: 120 ml
DISCONTINUED RANGE – NEW PRODUCT PACKAGING.
CONTAINS SALTIDIN 20%.
BUY ONE WE WILL SECOND A BOTTLE FREE OF CHARGE.
DONT EXPIRE UNTIL 2019.
Out of stock