Sale!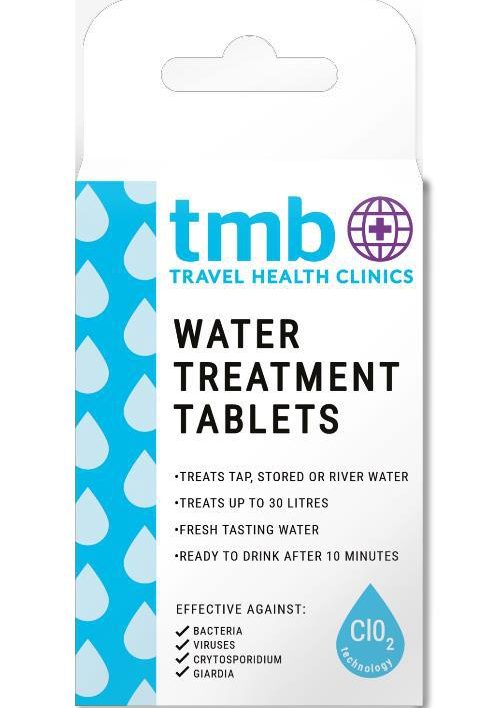 TMB Water Purification Tablets
TMB Water Purification Tablets are the safest way of making sure you don't drink any nasty germs on your holidays.  
Chlorine Dioxide (ClO2) is one of the most eff­ective water disinfectants available.  TMB water purification tablets can be used to treat water sourced from rivers, wells and taps. Effective against a wide range of water borne diseases including Cryptospoidium and Giardia. 
Each pack contains 30 convenient, individually foil wrapped tablets – each tablet will treat 1 litre of water.
Out of stock