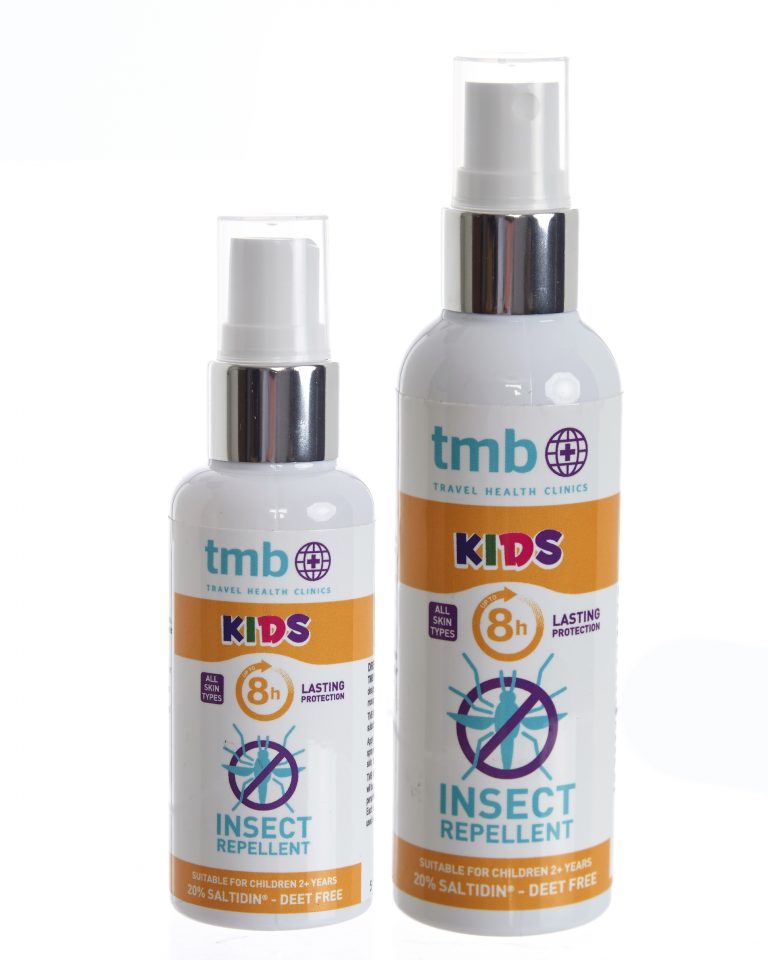 TMB Kids 100ml
TMB Kids contains 20% Saltidin®. This DEET-free insect repellent is clinically proven to be as effective as equivalent 50% DEET products and is an excellent broad spectrum repellent.
Apply once for all day, 12 hour protection! Made with micro encapsulated technology Saltidin® is released slowly during the period of wear giving longer lasting protection than other repellents on the market. This insect repellent is sweat & splash resistant.
Can be used on children over 2 years of age and pregnant women. Please follow instructions for use on the product label.
You may also like…